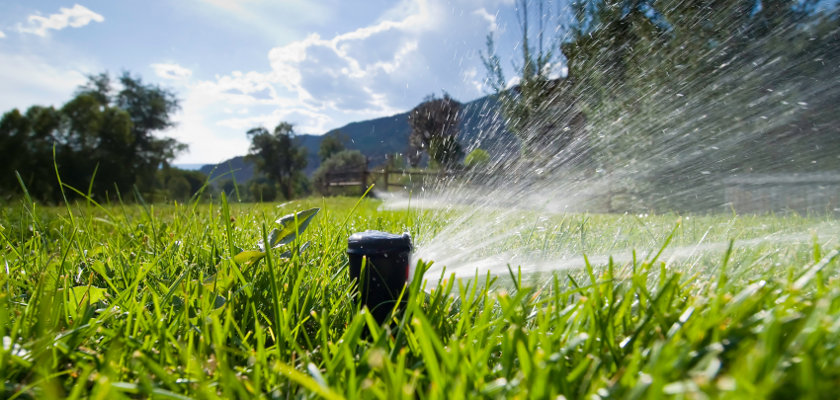 Locally owned Rain Tec Irrigation Systems offers the highest quality irrigation system installation at an affordable cost to our customers.
It's All About The Right Design
The effectiveness of an irrigation system begins with a proper design.
Design and workmanship is what sets us apart from our competition.
Design and workmanship is what sets us apart from our competition. With over 34 years of experience, we know how to design an irrigation system that provides uniform coverage to your entire landscape. We use state of the art design software to determine the most efficient and effective way to water your lawn and landscape.
Using the Best Parts Available
Not all irrigation components are the same. That is why Rain Tec Irrigation Systems uses the most durable, longest-lasting, and cost effective components available.
We want our customers to be fully satisfied with their sprinkler system and provide them with quality products that will last for years to come. That's why we extend a full two-year warranty on all parts and materials installed in your irrigation system.
You can trust that our 34+ years of experience and knowledge of irrigation equipment will leave your lawn and landscape looking amazing.
Going "Green" Saves the Planet and Money
As a bonus, all of our irrigation systems excel in water conservation. Why? Because we combine the right irrigation parts with intelligent and efficient design to make less water go further.
In the end, a Rain Tec irrigation system will cover your property evenly, using every last drop effectively. Since our designs don't waste water, you'll use less water. This kind of water conservation helps the environment and saves you money.
A Few Things to Keep in Mind
In addition to providing you with the best hardware and exceptional design, we also add a few extras. We include a full one (1) year warranty on the entirety of your new irrigation system and a two (2) year warranty on all parts and materials. Your lawn and landscape will have 100% coverage with minimal waste. And the required city irrigation permit and backflow test will be provided.
We know that a truly satisfied customer will bring us business for years to come. And we take the time to offer you the best of the best in our industry.
Contact us today to schedule your free project consultation and quote!